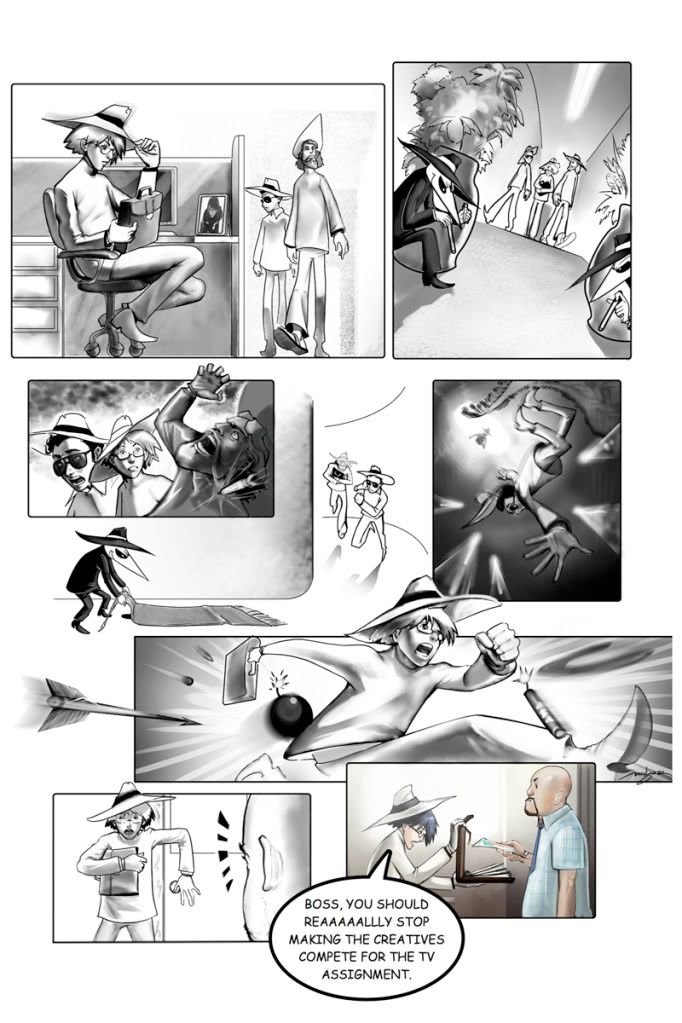 One of the least attractive aspects of advertising is that a lot of times you're pushed to take down your fellow creatives for the best opportunities. When thinking for a metaphor for this situation, Antonio Prohias memorable work came to my mind. I grew up reading MAD magazine. Without a doubt Spy vs. Spy was my favorite part of the whole mag. I hope the cuban maestro of spy carnage will accept this humble homage to his brilliance up in heaven.
For this strip I worked with Colombian superstar Alejandro Moreno aka Magnozz (MGNZ). To learn more about this artist please visit his DeviantArt page. http://mgnz.deviantart.com/
I also want to dedicate this strip to very special fan of My Adnormal Life. She has this thing for Kiki and the little dude feels the same.